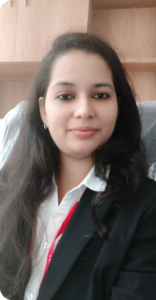 "We can now make data-driven decisions on marketing campaigns and product pitches." 
"The funnel gets larger, and more patients come aboard. That's huge for us." 
Loved by 2000+ customers worldwide
Let Your CRM Automation Platform Do the Marketing Hustle
Understand your prospects, build lasting relationships, and increase ROI from all your sales and marketing campaigns.
Converse with prospects in real-time. Send marketing campaigns in bulk. Track delivery and reads. Set up autoresponders for inbound inquiries.
Create drip campaigns to nurture leads until they become sales-ready. Segment your list to send relevant and personalized messages.
Send messages to your prospects based on their activities on your brand assets and campaigns. Notify respective lead owners about the same.
A handy app for your on-ground campaigns. Create and manage field campaigns, generate verified leads, and measure performance in real time.
Use our beautiful, ready-to-use email, WhatsApp, and landing page templates to run your campaigns in a minimum go-live time.
Create communications automation for list segmentation, autoresponder, nurturing across different channels, and more in just a few clicks.
Connect the tools you love in just a few clicks. Ensure real-time data sync between all your sales and marketing tools.
Deep dive into your campaign performance, monitor sources with the highest returns, and track the touchpoints that lead to conversions.
CRM + Marketing Automation: The best of both worlds
Communicate effectively with your clients and deliver a consistent experience on the channels of their choice – text, WhatsApp, email, call, chat, portals, social media, and more.
Capture leads automatically
A single source of truth for all your sales and marketing leads. Integrate your lead gen sources with CRM to capture leads in real time. Qualify sales-ready leads and pass them on to your reps for follow-up. Create a separate list of marketing leads for nurturing. 
Segment your marketing lists
Segregate your leads based on their demographic profiles, activities, interests, products they are interested in, or any other variables important to you. Ensure personalized and relatable communication with your prospects. 
Just Drag-n-Drop to Accomplish Anything, and Everything!
Custom coding—not needed. Tech expertise—not needed. What you really need is a nice mouse pad to drag and drop to create landing pages, nurturing emails, communications automation, remarketing list creation, and more.
Create landing pages, emails, and webforms in minutes!
Use our visual landing page and email builder with dozens of ready-to-use templates based on your industry and campaign type. Embed single-step and multistep webforms to capture lead details in your CRM.  
Easily build nurturing campaigns and recurring event reminders and deliver them at the time of your choosing. 
Automate communications
Be it autoresponders for incoming inquiries or nurturing and triggered campaigns, automate communications with your prospects in just a few clicks. Personalize your message based on CRM data like the lead's profile info, activity on the website or an ad, or basis their stage in the sales funnel. 
Types of communication automation LeadSquared's Marketing Automation CRM supports are: 
Email marketing automation

 

WhatsApp marketing automation

 

Text marketing automation

 

Remarketing automation via Facebook, Google Ads, and other ad connectors

 

Custom automation via APIs

 
Create nurturing workflows
Nurture relationships with your clients from lead capture to closure. Use as it is or customize pre-built user behavior + engagement flows for important actions, like a pricing page view. 
Track engagement and assign a score for every interaction with your brand. Garner interest and convert marketing leads into sales-qualified leads.  
Follow Them, The Right Way!
Let your prospects know—as much as they need your services, you're also equally inclined to serve them. Keep an eye on how they interact with your brand and trigger appropriate communication on appropriate channels accordingly.
Track every move your prospects make
Track every action your prospects take and every conversation they have with your team – the webpages they view, the campaigns they interact with (email, text, social, or PPC), the phone conversations they have with your teams, and everything else in between.  
Use this intel to: 
Pitch products accordingly

 

Spot upsell/cross-sell signals

 

Understand intent

 

Map customer journey

 

Reduce sales cycles

 
Trigger omnichannel communications
Build trigger-based prospect communication workflows easily in LeadSquared's CRM marketing automation solution.  
Reach prospects on the channel of their choice – email, text messages, WhatsApp, phone calls — based on their activities, queries, or just periodically. 
Increase CLV and reactivate dead leads through triggered campaigns. 
Upsell and cross-sell intelligently
Spot up-selling, cross-selling signals based on your prospect's activities on your ads, websites, etc.  
Trigger timely, personalized, and relevant campaigns accordingly. 
A Handy Marketing Automation App for Your BTL Campaigns
From creating to executing and measuring ROI from your on-ground campaigns, LeadSquared's marketing automation app is the one-stop solution for all your offline campaigns.
Create BTL campaigns with location details, get approval, and get started on the fly.
Assign campaign activities to sales users.
Get leads assigned in your vicinity
Generate leads by entering details on the mobile app. Enable OTP verification to ensure that only authentic leads are captured and passed on to the sales team.
Analyze campaign performance, and calculate ROI on desktop or mobile app.
A Single Front-end for all your Marketing, Engagement, and Conversion Activities
Integrate LeadSquared with popular marketing and sales apps. With CRM + Zapier integration, create as many Zaps as you might need.
Automate lead capture from various sources (chat, landing page tools, 3rd party apps, etc.), and sync data with your CRM applications. Ensure a smooth sales or nurturing process flow henceforth.
Reduce CAC and Increase ROI with Actionable Reports
Get prescriptive insights across lead sources, engagement campaigns, user journeys, and more.
Understand your visitor's intent with a 360-degree user profile, behavior, activity, social tracking, and more.
Plan your ad budget smartly with marketing attribution reports.
Marketing Automation CRM for Complete Visibility into Leads
Let's Talk about Your Unique Sales and Marketing Automation Needs
In Case, You're Wondering…
What is marketing automation in CRM?
Marketing automation in CRM refers to sales and marketing activities like lead capture automation, autoresponders for inbound inquiries, triggered communications, funnel tracking, lead nurturing, and more. 
What is the difference between CRM and marketing automation?
The main difference between CRM and marketing automation software lies in the users for whom they are built. Conventionally, CRM software is meant to nurture one-on-one relationships with buyers, and hence its major use cases revolve around sales users. Along the same lines, marketing automation software simplifies marketers' tasks like creating and tracking campaigns and nurturing relationships on a larger scale.  
However, since there are so many overlaps between marketing and sales functions, and because companies can drive better outcomes when sales and marketing teams work together, marketing automation has become an integral part of the CRM system. 
What are some examples of marketing automation in CRM?
Some of the examples of marketing automation in CRM are: 
Customer segmentation

 

Lead nurturing

 

Engagement scoring

 

Autoresponders for inbound inquiries

 

Recurring event reminders (e.g., birthdays, subscription renewal dates, etc.)

 
What is CRM marketing?
CRM marketing refers to the initiatives that marketers take to acquire, engage, and retain customers. It includes brand awareness campaigns across various marketing channels, engagement campaigns like training, product updates, and retention campaigns like feedback, meet-ups, and more. 
Which is the best CRM for sales and marketing automation?
Trusted by leading businesses like Uni Cards, Practo, UpGrad, Meesho, and many more, LeadSquared is the best CRM for sales and marketing automation.