Do your customers feel ignored when your sales team isn't on the same page as they are?
When we look at this problem from a customer's perspective, they have a relationship with one company, not a collection of different people and departments. Everyone on your sales team needs context on customer's need, and previous conversation so they can pick up from where they left off.
So, to manage customer's data in the system, to inline your services with what the customer wants is known are a Customer Management System.
What is a Customer Management System?
A customer management system is a cluster of all the systems, processes, and applications that are needed to manage customer relationships. It is also commonly known as Customer Relationship Management.
It comes into picture because customer data is a precious asset to any business. A team that has clean, accurate data that is correctly formatted will be able to provide an appropriate level of service while saving time and money.
Storing customer data on emails, spreadsheets or paper is a task in itself. It is very tedious to retrieve data from such sources, and there are high chances of this information to be misplaced or deleted because it is unorganized.
What is Customer Relationship Management?
Customer relationship management (CRM) system helps companies stay connected to customers, streamline processes, and improve profitability. It is an approach to manage a company's interaction with current and potential customers.
"74% of users believe that CRM software enhanced their access to customer data." (Ringlead)
Today, the business has arrived at a defining moment. Gone are the times of forceful attempts to sell something or traditional selling techniques.
This is the reason organizations need to gradually grasp modern systems that include utilizing sales software, AI, and other advancements to keep their edge over the challenge.
Lead Generation is the first stage where a company gets in contact with potential customers. But most of your leads may not be ready to purchase and will need time and information to feel comfortable buying from you.
Adding value to the whole process builds a relationship with them so that they are comfortable to trust and open their wallets.
But there is another problem…
Instead of establishing that connection with the leads, some companies neglect it entirely and never interact with them even after they subscribe. They are thus losing a loyal customer.
So, let's take an example and see how the process follows and what difficulties a Sales Manager faces in the absence of Customer Relationship Management or a Customer Management System.
What happens when you don't have a CRM?
A company that provides online classes to the k-12 segment has been facing tough competition in the market for the past quarters, the administration asked Mr. Alex (Sales Head) to look into the problem.
The report submitted to him by the sales team showed no problem. The numbers were fine, targets were met, and everything was as planned. This got him thinking, if everything is going according to the plan, then why the sales are decreasing. He decided to look into the process that was being followed by the team. And found:
1. The team was saving the data in Email and Spreadsheets. Thus making a ruckus while talking to a prospective client. Usually, clients were fed up by answering the same questions over and over again, forcing him to switch to the competitor.
#Fun fact "40% of sales teams still use spreadsheets and email programs to store customer data."
2. As the team stored data in different silos, the salespeople were all over the place to find it. This made tracking a lead's activity difficult, confusing, and time-taking.
3. The sales team was unaware of the lead's activity due to the improper management of the data and lower connectivity with the customer.
4. Leads generated were mostly unqualified; the team was spending months on leads which would never get converted into sales, wasting efforts and time.
5. Once the lead converted into a client, the team would go inactive i.e., no further communication was made. It left the customer with no option but to switch to another product or service provider.
Now, what do you think Mr. Alex should do?
In order to increase sales and customer retention while cutting costs and at the same time, keeping a track of the sales activities is important. It needs precision, and proper management of all the information brought in by the team during Lead generation.
But is it necessary that all of this is supposed to be as complicated as it sounds?
Of course not!
Benefits of a Customer Management System
Customer Management System is the answer to all the problems Mr. Alex is facing.
A Customer Management System simplifies this by giving sales representatives a detailed view of client records so they can send personalized responses and reply within context.
Think about it. Will you answer a person who can't remember your name? Softwares like LeadSquared CRM Software solves this problem effortlessly and does so much more if you use it correctly.
How do you translate the many streams of data coming in from sales, customer service, marketing, and social media monitoring into useful business information?
Keeping all of this in mind, LeadSquared designed software for Customer Management that will leverage your business and give you an edge over the competition. With features like:
1. Zero Lead Leakage
This is one of the primary issues faced by an organization due to data collection from undocumented sources of the leads. Most of this data was flowing out in the same way it came in, without any sales activity.
LeadSquared captures all leads and from every source, without out a doubt. It allows your sales team to follow-up efficiently, engage, and nurture every lead and ultimately transform leads into sales.
2. Qualify, Segment and Distribute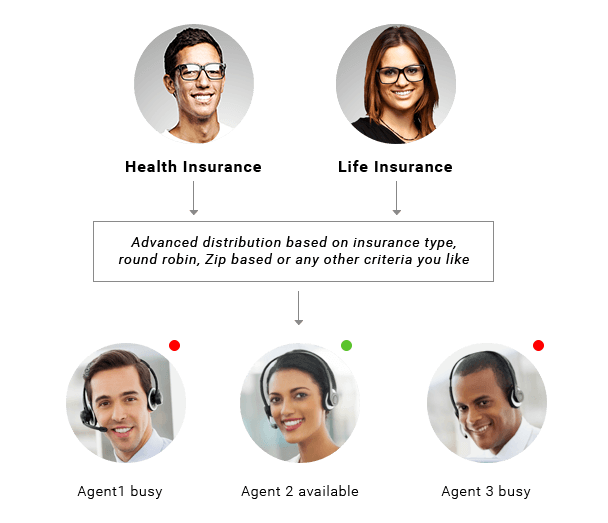 Stop wasting time on junk leads with lead qualification, focus your sales efforts on leads that meet your quality criteria.
A customer management system segments the leads as they come in. The segmentation occurs based on location, interest, sales agent availability, and other criteria defined by you.
Following that, the software assigns these leads to your sales representative, in a round-robin fashion, allowing every salesperson to meet their targets.
3. Activity Tracking
With LeadSquared's software, track your existing customers to identify up-sell/cross-sell opportunities to maintain a good relationship.
A customer management system also enables your company to ensure more customer retention rate, thereby pushing in more sales opportunities for your benefit.
4. Automate Tasks and Reminders
Never let your team miss any opportunity. Keep them updated and remind them about scheduled follow-ups. This is one of the main reasons why customer hops from one service provider to another.
On the other hand, it also helps your sales team with organizing tasks by notifying them about the next step in the sales process.
Improve Customer Management with LeadSquared CRM
Well, all said and then, LeadSquared CRM supports the complex workflows of fast-growing sales teams. It not only keeps your team on task and in sync but facilitates more effective use of time by eliminating many of the unproductive tasks that take up time without adding value. Get in touch with our team to know more!
FAQs
Are customer relationship management software (CRM) and customer management systems (CMS) the same?
Yes, customer relationship management software refer to systems that can be used to manage contacts or customers. But, the acronym CMS also refers to content management systems which are slightly different from CRMs and are mostly used by marketing teams.
How can I improve my customer relationship management process?
A customer relationship management process involves many steps such as understanding your customer, handling inquiries, nurturing leads, and following up with them. The best way to improve this process is by introducing a CRM tool that can be customised to your process. A CRM, such as LeadSquared, can automate various steps and streamline customer management at an affordable cost.
What are a few examples of customer relationship management?
A few examples of customer relationship management include:
1. Automating sales tasks
2. Providing omnichannel communication
3. Handling customer inquiries on time
4. Improving customer engagement with marketing automation
5. Collecting feedback to improve customer satisfaction
6. Automating customer service